Terracotta Warriors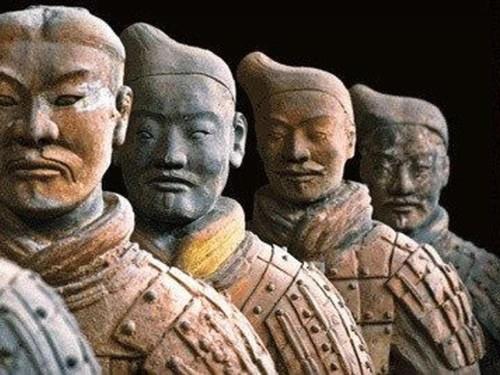 The
Terracotta Army
 is a collection of terracotta sculptures depicting the armies of
Qin Shi Huang
, the first Emperor of China. It is a form of funerary art buried with the emperor in 210–209 BCE and whose purpose was to protect the emperor in his afterlife.The figures, dating from approximately the late third century BCE, were discovered in 1974 by local farmers in Lintong District, Xi'an, Shaanxi province. The figures vary in height according to their roles, with the tallest being the generals. The figures include warriors, chariots and horses. Estimates from 2007 were that the three pits containing the Terracotta Army held more than 8,000 soldiers, 130 chariots with 520 horses and 150 cavalry horses, the majority of which remained buried in the pits nearby Qin Shi Huang's mausoleum. Other terracotta non-military figures were found in other pits, including officials, acrobats, strongmen and musicians.
Xi'an City Wall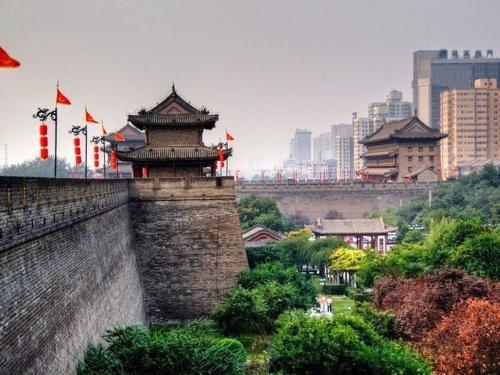 Xi'an City Wall
, in Xi'an, an ancient capital of China, represent one of the oldest, largest and best preserved Chinese city walls. It was built under the rule of the Hongwu Emperor Zhu Yuanzhang as a military defense system. It exhibits the "complete features of the rampart architecture of feudal society". It has been refurbished many times since it was built in the 14th century, thrice at intervals of about 200 years in the later half of the 1500s and 1700s, and in recent years in 1983. The wall encloses an area of about 14 square kilometers (5.4 sq mi)
 
Muslim Quarter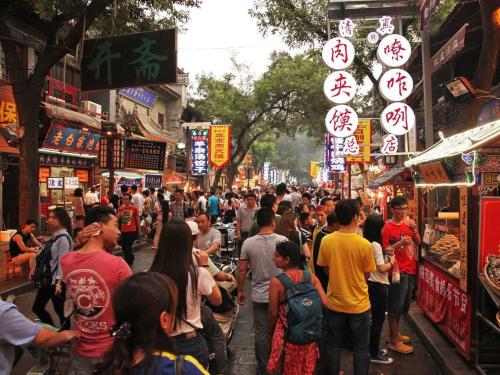 Just as its name implies, the
Muslim Quarter
is the hub of the Muslim community in Xian City, Shaanxi Province. Located to the north of the West Street in the city center, the quarter covers several blocks inhabitated by over 20,000 Muslims. There are about ten mosques in the area of the Muslim Quarter, among which the Great Mosque in the Huajue Lane is the most famous and popular. Muslim food and souvenir market is another feature of the area. The Beiyuanmen Muslim Market located just to the north of the Drum Tower is a great choice after the sightseeing in the city center. About 500 meters (about 547 yards) in length from south to north, the street can be reached through the archway under the Drum Tower. 
Big Wild Goose Pagoda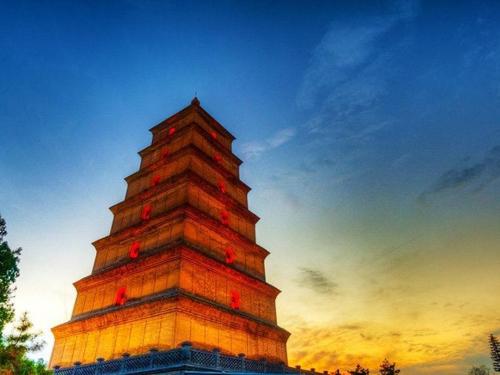 Big Wild Goose Pagoda, is a Buddhist pagoda located in southern Xi'an, Shaanxi province, China. It was built in 652 during the Tang dynasty and originally had five stories. The structure was rebuilt in 704 during the reign of Empress Wu Zetian, and its exterior brick facade was renovated during the Ming dynasty. One of the pagoda's many functions was to hold sutras and figurines of the Buddha that were brought to China from India by the Buddhist translator and traveler Xuanzang.